What is Energy Convergence 18?
The industry is at a crossroads, thanks in large part to the phenomenon of energy convergence, digitalisation and the changing habits of consumers.  For many years, utilities, gas operators and telecom giants have dealt with these changes within their own industry – labelling this trend simply as a transition. The new wave of change, however, is far broader.
Energy Convergence explores industries that are overlapping and colliding, value chains that are being redefined.  It looks at how once would-be competitors are becoming collaborators, and how technology, economics and investment are making this all possible.
Energy Convergence is where the world's leading banks, tech firms and disruptive startups meet established power producers and developers, gas operators and distributors to create the blueprint for a future converged energy world.
Exhibit
Book a Stand at Energy Convergence
Become a Sponsor
Become a Sponsor at Energy Convergence
Call to Papers
Speak to the Energy Council Network
"It is always great to attend the Energy Council's events in Africa, as provides the perfect setting to learn about the latest developments in the industry and meet the key players in the region."

Frederik Smits van Oyen
"Well done on a really good event.  It really brought together the serious players in the industry together with key policy makers and was hugely worthwhile."

John Smelcer
"Once again, the Energy Council's 2017 China Assembly brought together the right people, at the right time to discuss the right topics."
Gavin Thompson
Previous Energy Council Speakers
The Energy Council has a track record of attracting the world's most influential energy executives
What's on at the conference?
The disruption of established energy value chains, and the erosion of legacy business models present a different set of challenges and opportunities for key actors in the clean energy future.  And while the overall catalysts of change are the same, their impact raises different questions for stakeholders in the ecosystem.
Beyond Alternatives – the new Industrial Revolution in the mainstream
The role of major incumbents in ensuring a low carbon future. Ensuring advantages of digitalisation beyond plant to plug
Talking different market realities. Taking the global view of energy convergence. Defining the regional triggers that will shift existing landscapes
Electrification of the economy and what trends are relevant for utilities, telco's and gas players?
Size matters. Scalable ideas. How do new players create scale quickly in a highly fragmented market?
Investment trends. Market view on legacy revenues, and optimising clean energy returns with short-term CAPEX?
Policy vs. Market realities. Are we now in a period where the tail wags the dog?
What challenges are posed by changes in regulation in Europe and beyond?
Is global energy convergence taking a two-speed approach in Europe and North America?
Innovation in constrained markets and the contract space. What barriers still exist in regulated markets? How can players protect risk in generational supply changes? Eliminating fuel price risk forever.
Costs climbing down the cost grid – how to plan with quick changes in costing?
Efficiency incentives – tariffs for the new energy world
Business models of the future. Smart buyers vs. producers. Vendor or Partner? Key Customer or New Clean Energy Division?
Commercial and industrialization decentralized power generation. What role for industry a decade from now?  Corporate PPAs – embracing corporate PPAs.  How you manage that risk?
Investing in the same ventures supplied with equipment and expertise – part ownership models. Reduce the risk equation of new technology. Finding balance with risk and reward.
Gas operators finding the right approach to the low carbon future
Value Creation and the Future of Finance and Investment
Managing Energy Portfolios and Clean Energy Investment
Shareholder value – creating full alignment with stakeholders to ensure relevance
What is the right future-proof infrastructure strategy and investment level for utilities and market entrants right now?
What can we learn from the last rounds of investing in new energy technologies?
How can key stakeholders work better with those that are delivering new technologies to ensure the best way to create scale in the market?
What are the current views of subsidies? What dynamics in the energy sector are still being understood?
Developing and Pipeline of Investments. Accessing Investment and Early-Stage Capital
Incubation and Seeding. What are VC funds and Angel Investors now looking for l?
What clean tech technologies are currently attracting funding? What business models – manufacturing vs. installation
Interesting models behind adopted in the VC world. Current time horizons for different investment profiles
Legacy 1.0. Protecting Large-Scale Generation Investment
Does generation come under risk from too little investment?
Does large-scale generation make an appealing prospect for some gas operated businesses, and investors alike?
Creating market structures that support the transition and fair compensation for generation
Recovering capital investment in generation – evolution of pricing models
Funding the next wave of Growth and Development of the Future Global Energy Industry
What are the current economics of wind and solar? What is the investor view on gas as part of the energy mix of the economy business model?
What emerging financing challenges are energy companies and their CFOs now facing?
Debt/Bond financing trends and observations from 2018: landmark deals, financial instruments used, by whom and why so successful? What is attracting large pools of capital?
How are energy companies restructuring their finances and balance sheets to meet the needs of tomorrow energy markets and deliver continued investment and growth?
Private Equity funds investments and current exit strategies
How are PE funds targeting companies? What deal characteristics are currently attractive?
What parts of the energy sectors, exit expectations & drivers present the best investment opportunities currently?
What pact are LPs mandates going to have moving forwards?
Legacy 2.0. Investment into Decentralized Energy, Cleantech and a Low Carbon World.
How do you manage beyond the evolution of legacy assets and business model?
Managing core business cashflow capacity, dispose assets vs. P&L evolution and investor messaging
Smart grid investments. What is the right approach to clean energy investments? What is the current investor appetite for energy storage?
Tech Show – Building the Foundations for a Converged Energy World
Incremental Improvements vs. revolutionary
Mixing the advancements of pure energy advancements with digital transformation
Using the right technology – patience and testing to ensure they are right technologies autonomous
Electrification assurance of products – assuring innovation works before customers
From hardware to software – what is the right approach that will lead to a successful transformation in manufacturing, industry, infrastructure, data centres, buildings, and homes?
What metrics are used to choose new innovation technologies vs. others
Grid evolution. Integrating Digitalization and Manufacturing Advancements into the Fabric of the Grid
Data and knowledge sharing. The use of information to better to predict what will happen in the short and medium-term
Capturing of data and better understating application of analytics, simulation and software tools now at our disposal
AI and the grid. How do we create a software dynamic grid, dynamically making and applying decisions
Energy Storage. Increasing efficiencies, driving scalability and reducing prices.  The promise and the current reality
Sensors, communication and controls – enabling generation capacity of the future
Technology adaptability and environmental stewardship with future generation
Solar, wind and gas fired power generations development. Which are the current bankable projects and why?
Displacement of traditional generation. Combining demand and storage with generation
Hydrogen economy. What role for future generation? Power to Gas models. Does smart gas give oil majors an important foothold to contribute towards the low carbon economy?
Wind and Solar Energy Curtailment – what is their potential?
Testing – Where are the research dollars going? Proof of concepts that can be built on
Creating bigger margins for risk experimentation to create advancements
Testing environments advancements. How rapidly going to deploy, scale and reinvest in R&D?
Setting expectations correctly – permission to experiment in a broad strategy
Keeping apace with change by piloting and researching user behavior. What advancements are around the corner?  What can the telco industry offer in this arena?
The End User and Tomorrows Stakeholders
The Futurologists
What do customers want from the converged world? How does the economy find the optimal path to a low carbon future?
What lessons can we take from the telecom industry convergence since 2004?
The future utility. Diversity beyond baseload and commodity source – ramping capability of technology and people
Credibility in Front of the Customer of Today and Tomorrow
Can we drive carbon out of the generation mix pace that makes sense to customers in an affordable way?
How quickly do we adopt and create a culture of customer experience form simple network operators?
What are the right marketing-only approaches to clean energy consumers?
The Battle Cities and Home in Tacking Future Demand and Supply
Benefits of the outcome to corporate, city, educational, and civic stakeholders
Telecoms role in energy management, customer interactions
Industry Memory. Lessons Learnt and Rapid Uptake
The transition of workforce, and how it is used, reskilled for a converged world
Making young engineers excited about energy again – taking advantage of the current industry goodwill
Training and reeducation to apply and use new technologies to ensure adoption
Previous Energy Council Sponsors
"Thanks to the Energy Council for a successful conference.  The success of the panel discussion format really depends on the quality of the panellists, and the relevance and topicality of the subject matter, all of which were excellent.  The ground is shifting in the global gas industry, especially regarding gas to power in developing markets and Africa in particular.  Events like this are important for bringing stakeholders together, and help unlock the benefits that development of such projects can bring, so thanks are due to the Energy Council for this."
Andrew Fisher
"It was a pleasure to speak at the China Energy Assembly this year, a timely event to share views among policy makers and industry leaders on the topic of "China's Energy Transition". No doubt that China will soon showcase to the world how to continue developing its economy but still be able to reduce the impact on environment."
Philip Sui
"Energy Council is a good platform bringing industry professionals together, shedding light on industry trends and opportunities."
Jun Bai
Mike Muller
Executive Interview: Mike Muller, Head of Global Crude Trading, Shell
Erik Wandrag
Executive Interview: Erik Wandrag, Senior Investment Director Energy, Harith General Partners
Angus McCoss
Executive Interview: Angus McCoss, Exploration Director, Tullow Oil
The Energy Council reflects the continuing transformation of our industry.  Our membership is made up of incumbent utilities, telecom giants and executives from traditionally operated oil and gas sectors that have realigned their core businesses. They connect into one another, promising startups and funding sources.
Energy Convergence brings the industry together with the most influential investors from international public funds, leading Private Equity Finds, Venture Capitalists and Angel Investors.
Held across two-days alongside European Utility Week it will address not only how companies are partnering and converging in their verticals, but consider the convergence with different participants in the new energy system.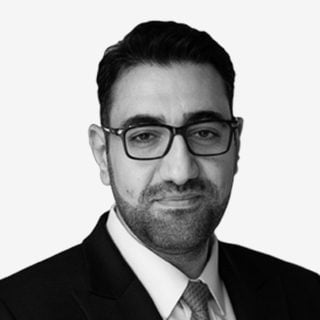 Amir Shirkhan
EVP & Head, Corporate Development
Sponsorship Enquiries
Tel: +44 20 7384 8058
Email: [email protected]