What is the Energy Capital Leadership Forum 18?
The industry is at a crossroads, thanks in large part to the phenomenon of energy convergence, digitalisation and the changing habits of consumers.  For many years, utilities, gas operators and telecom giants have dealt with these changes within their own industry – labelling this trend simply as a transition. The new wave of change, however, is far broader.
Energy Capital Leaders explores industries that are overlapping and colliding, value chains that are being redefined.  It looks at how once would-be competitors are becoming collaborators, and how technology, economics and investment are making this all possible.
Energy Capital Leaders is where the world's leading banks, tech firms and disruptive startups meet established power producers and developers, gas operators and distributors to create the blueprint for a future converged energy world.
Previous Energy Council Featured Speakers
The Energy Council has a track record of attracting the world's most influential energy executives
Previous Energy Council Speakers
"Thanks to the Energy Council for a successful conference.  The success of the panel discussion format really depends on the quality of the panellists, and the relevance and topicality of the subject matter, all of which were excellent.  The ground is shifting in the global gas industry, especially regarding gas to power in developing markets and Africa in particular.  Events like this are important for bringing stakeholders together, and help unlock the benefits that development of such projects can bring, so thanks are due to the Energy Council for this."
Andrew Fisher
"Energy Council continues to provide a fantastic platform for all professionals connected to the sector to benefit from an exchange of views in an extremely dynamic environment. Its ability to attract a diverse attendance ensures that the conference becomes a forum for getting a holistic and updated view of the industry."
Alok Sinha
"Energy Council is a good platform bringing industry professionals together, shedding light on industry trends and opportunities."
Jun Bai
Exhibit
Book a Stand at Energy Capital Leaders
Become a Sponsor
Become a Sponsor at Energy Capital Leaders
Call to Papers
Speak to the Energy Council Network
For more information about registering for the 2018 Energy Capital Leaders Forum please contact Harry Harrison or Amy Miller.
What to expect at Energy Capital Leaders 2018
Tuesday 6 November - Day One
09:00 Opening Remarks from the Oil & Gas Council
09:15 – 10:30: The Global Energy Transition; Motivations, Policy Players, Finance and Investment Needed As We Move Towards A Lower Carbon Future
11:30 – 12:30: Gas as a Bridge: The Crucial Role Of Gas And LNG In Enabling A Decentralized, Low – Carbon Energy Transition
Finance & Investment 
13:30 – 14:30: Investing In The Energy Transition: Time Frames, Focus & Returns
14:30 – 15:30: The Determined Approach Of PE In Energy Investments So Far & Their Future Outlook
16:00 – 17:00: Financing The Energy Transition: Key Public Financing Players, How to Unlock Private Capital And What Financing Tools Are Available
Wednesday 7 November, Day Two
08:30 – 09:30: Digitalization Disruption And The Energy Transition: Using New Technologies To Speed Up Decarbonisation, Reduce Production Costs And Predict Supply And Demand
Investing In Growth 
09:30 – 10:30: Just The Tip Of The Iceberg: Examining The Multi Billion $ Opportunity Of Energy Storage
11:00 – 11:45: Examining The Solar Energy Projects Offering Realistic Returns
11:45 – 12:30: Winds Of Change: The Growing Viability Of A Sustainable Wind Power Sector In Europe
13:30 – 14:15: Investing In The Electric Vehicle Revolution
14:15 – 15:30: The Rise Of Non – Traditional Investors: The Role Of VC's & Distruptive Financing Models
This session will be followed by the initial! Start-Up Pavilion Tour at 15:30 where investors have the chance to meet and hear from 50 start-ups. This will be followed by investor drinks from 17.00. 
Previous Energy Council Sponsors
"Providing a great opportunity for networking and exchanging ideas with a wide range of local key players and foreign firms, this inaugural event held at challenging times kept all its promises"
Laurent Chevalier
"This event brought together a diverse group of leaders to discuss important issues facing the energy business today. It was a pleasure to both participate on a panel and hear the thoughts of key leaders" 

Bill Maloney
"It was a pleasure to speak at the China Energy Assembly this year, a timely event to share views among policy makers and industry leaders on the topic of "China's Energy Transition". No doubt that China will soon showcase to the world how to continue developing its economy but still be able to reduce the impact on environment."
Philip Sui
World Refining Association
Exclusive Report: Produced by the World Refining Association
Iain Pitt
Expert Insight: Iain Pitt, CEO, Oil & Gas Council / Energy Council
Angus McCoss
Executive Interview: Angus McCoss, Exploration Director, Tullow Oil
The Energy Council reflects the continuing transformation of our industry.  Our membership is made up of incumbent utilities, telecom giants and executives from traditionally operated oil and gas sectors that have realigned their core businesses. They connect into one another, promising startups and funding sources.
Energy Convergence brings the industry together with the most influential investors from international public funds, leading Private Equity Finds, Venture Capitalists and Angel Investors.
Held across two-days alongside European Utility Week it will address not only how companies are partnering and converging in their verticals, but consider the convergence with different participants in the new energy system.
Address
Messe Wien
Messeplatz1
P O Box 277,
Vienna A-1021
Austria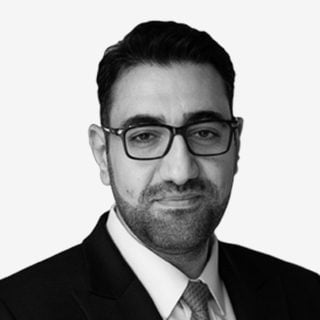 Amir Shirkhan
EVP & Head, Corporate Development
Sponsorship Enquiries
Tel: +44 20 7384 8058
Email: [email protected]